5 tags
4 tags
7 tags
5 tags
6 tags
6 tags
6 tags
5 tags
6 tags
7 tags
Watch
Moby on the future:  "If you had suggested that [smart phones] would possibly exist to me when I was 15 years old, I would have said, 'I will never be unhappy again for the rest of my life, if I had this phone.' And now, it's boring."
6 tags
9 tags
6 tags
9 tags
6 tags
9 tags
8 tags
10 tags
8 tags
6 tags
7 tags
4 tags
"Fineshrine" - Purity Ring
nylonguysmagazine: Having recently announced a string of new tour dates in support of their forthcoming debut album Shrines, Purity Ring has just dropped this brand new track called "Fineshrine". Have a listen above.
7 tags
PANTONE-Branded Smart Phones Alleviate Fear of...
This new Sharp phone - the Pantone 5 - doesn't just look pretty. In addition to the usual slew of entertainment apps, the mobile device contain a highly-useful feature: a built in radiation detector. Perfect for an understandably nervous Japanese consumer base. Read more over at PSFK
6 tags
5 tags
What's the Future of the Sharing Economy? →
2 tags
9 tags
5 tags
10 tags
BVLGARI's Hyde Park Hotel
World-renowned Italian jewelry house BVLGARI has opened up a luxury hotel in London's Knightsbridge neighborhood in an attempt to embody the company's aesthetic of "timeless glamour." Yes, the 85 rooms and suites furnished with stained oak, Sapele mahogany, leather, mirrored surfaces, and silver are all quite nice. For me, however, it just doesn't shout...
5 tags
George Bernard Shaw on the unfortunate spectacle... →
4 tags
7 tags
6 tags
Watch
Here, NOWNESS and Guy Aroch team up for an interesting experimental film focused around Sébastien Tellier and his upcoming album, My God is Blue . I'm very excited about this one.
6 tags
5 tags
5 tags
6 tags
5 tags
5 tags
Finally a Solution to the Age-Old Question: Where... →
7 tags
7 tags
7 tags
6 tags
4 tags
5 tags
"Anxiety is the dizziness of freedom."
– Soren Kierkegaard via The New York Times
8 tags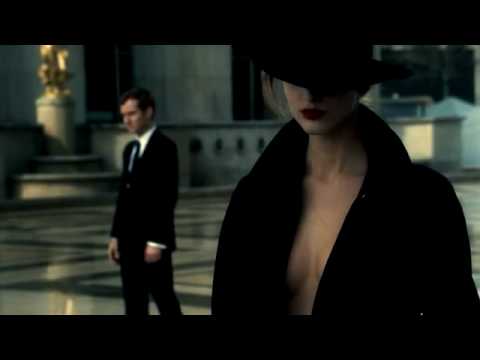 4 tags
5 tags
Bookshelf Porn
It's exactly what it sounds like. Take a break and explore the world's greatest bookshelves. You can always dream…